Saturday's From: Saturday 4 July 2020
How did the ancestors understanding of Matariki match with our 2019 scientific view of the heavens? Our planetarium allows us to show you Matariki's annual passage in a perfect sky, when the best time to view and celebrate are, and even the arrival of Captain Cook! Perfect viewing guaranteed, every Saturday.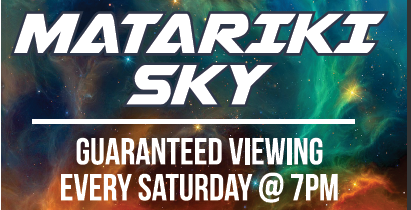 Venue: Planetarium North
SH 14, 500 Maunu Road, Whangarei
Bookings Closed
Sorry, bookings have closed for this event.
---
Make an Enquiry