Astronomy in Northland
Spying on the Universe
Jennie McCormick | RASNZ Fellow
Jennie's journey from a young horse loving star gazing child to world reknown observer is nothing short of inspirational.
Jennie is an amateur astronomer who conducts astronomical research from her observatory in Farm Cove, Auckland. She has been involved in the collaborative discovery of more than 20 distant planets, including a new solar system and Binary Star Solar System.
For the last 7 years, she has monitored a famous binary Black hole for the British Astronomical Association. She takes regular data on Cataclysmic Variable stars and measures the positions of comets and asteroids for the Minor Planet Center. In September 2009, Jennie discovered her first asteroid and in 2017 she finally got to officially name the new world.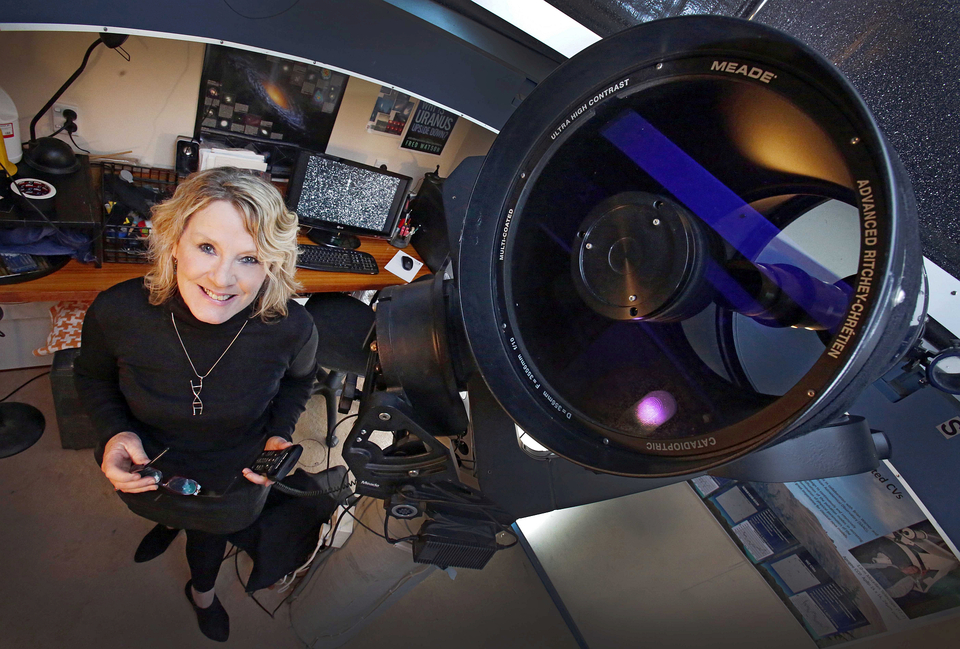 Venue: NAS Clubroom, Heritage Park, 500 SH14, Maunu, Whangarei

Date: Friday, 9 November 2018, 7 pm
Adults: $10 | Students $5 | NAS Member - FREE
Spring Viewing
Always a plesaure to welcome the hunter back into our sky with the famous Orion Nebula rising around midnight and an easy and rewarding target for any telescope.
With sunset we get our final view of Jupiter and Mercury for the year, with Mars and Saturn making great targets for viewers also.
Keep an eye out for Pegasus to the north, and the Andromeda galaxy just below. Even though this galaxy is four time larger than our own Milky Way, late October to early November is our best chance to see this at a reasonable hour as it never gets to high in our sky.