Astronomy in Northland
Summer Viewing
Matariki is back in the evening sky, best viewed from December to February you will find the cluster about 2 hands to the west of Orion's belt (The Pot).
Sunset is getting later and with daylight saving the time to start viewing the evening sky shifts to nearly 10pm, and the southern cross almost touches the horizon. Our regular planetarium tours on Saturday evening take a well deserved break over December and January however group and private tours can be scheduled.
There are still things to see as Pegasus flies over our northern horizon in November dragging Andromeda behind it. As Christmas approaches the full hunting scene is visible (albeit upside down) and who can resist a clear crisp slice of a new Moon!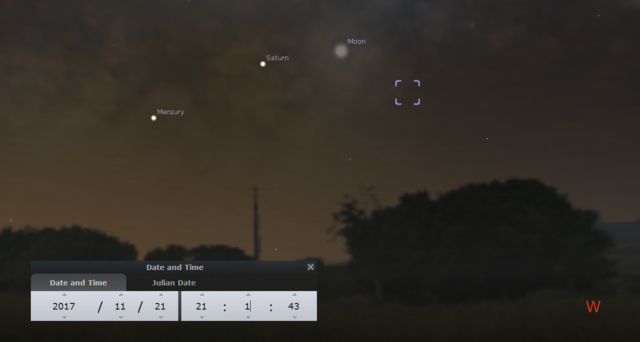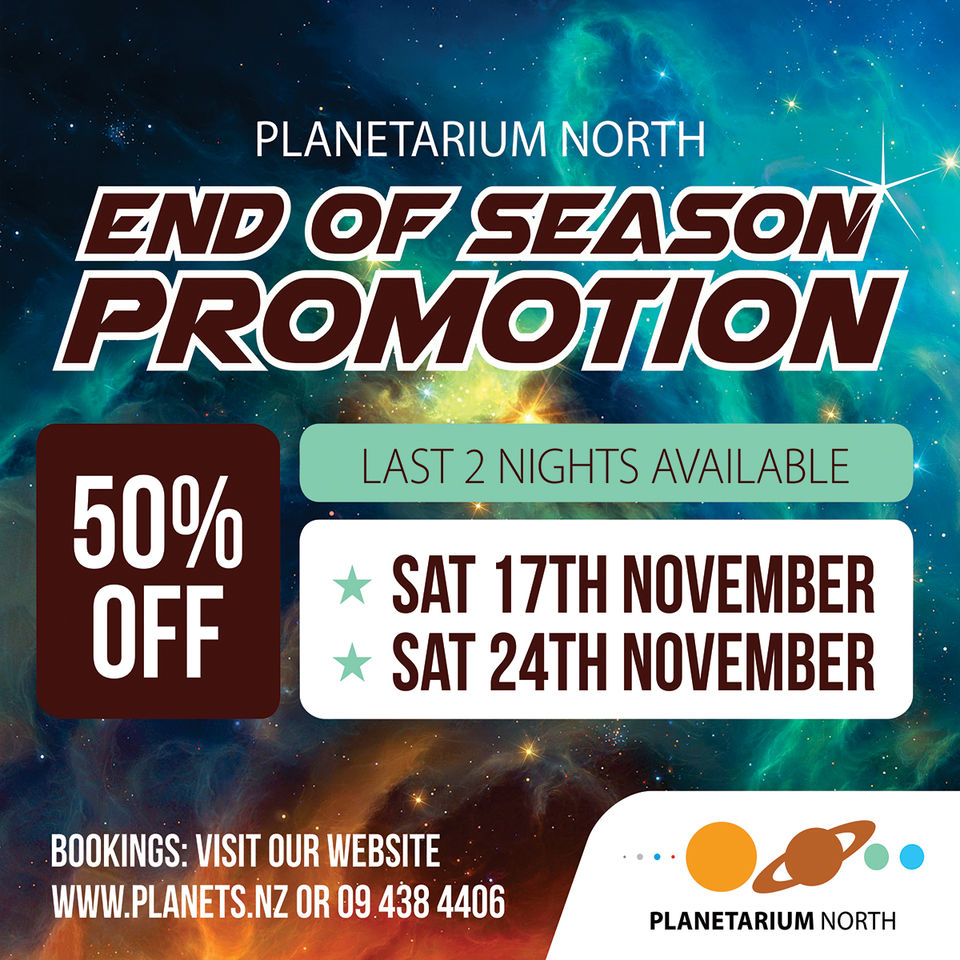 Half Price End of Season Tours
Get ahead of your mates and see what the summer sky brings in one of our final public tours for the season, or better still - bring them along.
With your knowledge of the constellations you'll be the guru of the summer evening BBQ as the stars come out.