Planetarium and Observatory Tours
Summer Holidays 2016/17
Finally we have everything in our favour. 
Some of the best viewing is available at remote locations and we're running tours with our tourism partners Explore at the island resort of Otehei Bay.
A new Moon at New Years means a very dark sky not long after sunset and a perfect opportunity to experience the universe a telescope reveals.
Tours include a return ferry from Paihia or Russell to Otehei Bay and 1.5 hours of guided viewing.  Spend the day on the island, enjoy an eveing meal or catch the late ferry at 7:30pm.
Bookings can be made by calling Explore 0800-376-744.  Limited dates and limited numbers so get in quick.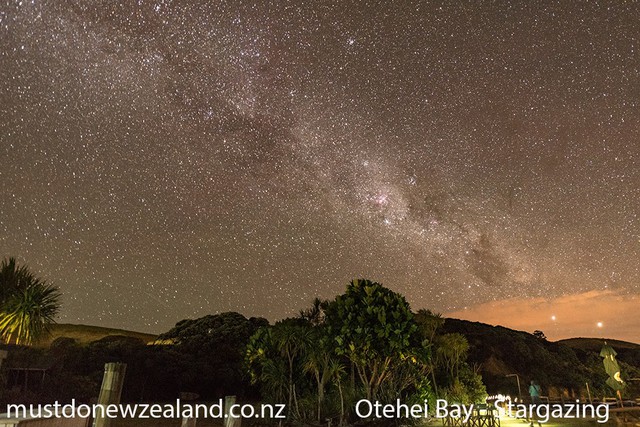 Count the stars in this picture that one of our visitors took.  Thanks MustDoNZ
Viewing targets for Summer